A 4x4 b190 sounds neat.....but that thing sure looks tall and tippy.
Site Admin
Posts: 2559
Joined: Thu Mar 08, 2007 1:00 am
B190 Year: 1991
WBCCI: 13270
Location: Annapolis, MD
If you're interested in this, look carefully at the ceiling - there are signs of leaks. It's a beautiful build otherwise.
1991 Airstream B190 - bought, 2005; sold, 2011; bought 2017
1995 Airstream Excella 30' trailer

WBCCI #13270, Washington, DC Unit
Seasoned Traveler
Posts: 113
Joined: Tue Sep 18, 2018 9:14 pm
B190 Year: 1994
Just for anyone finding this old thread in the future:
1995 B190 with Ujoint 4x4 Conversion, 7.5L V8
Received 21 bids, and closed at auction on July 5th, 2022 where it sold for $38,750
Mileage:
91,900
VIN:
1FDJS34G8SHB44208
Location:
Asheville, NC 28804
Auctioning individul reports owning the van for a little over 1 year (purchased in February 2021)
Partial list of modifications
reported by the seller included a set of 17-inch alloy wheels with oversized Toyo Open Country all-terrain tires, a Ujoint Offroad 4x4 conversion, Bilstein shocks, a lift kit, front winch bumper with brush guard, recovered upholstery, MaxxAir fan, Gaucho Couch, Cadillac Escalade fully electric front seats, and tinted windows.
Known flaws:
Blue left-rear door sourced from another van, rust on underbody components, ABS light illuminated.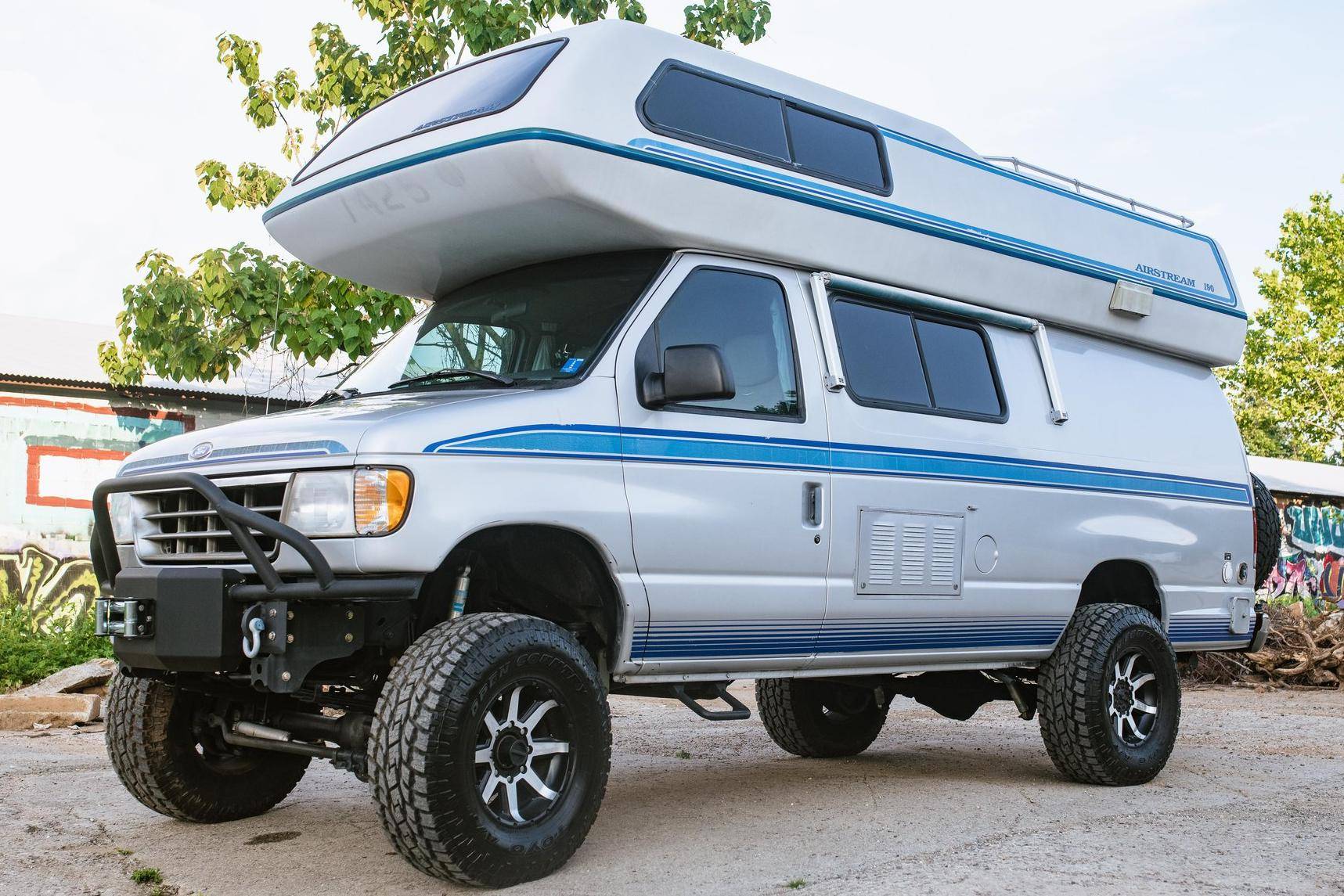 Holy dog balls, that's a great price for a 4x4. Unless the rust underneath was cancer. I wish I had seen this first.